Staff Report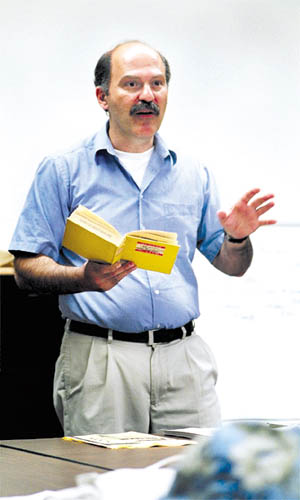 Barlow Der Mugrdechian of the Armenian Studies Program at California State University, Fresno, led a four session series on "William Saroyan: The Man and His World: A Reading and Discussion Group," on April 2, 9, 23, and 30.
The Fresno County Library organized the discussion group as part of the two-month citywide celebration of famed local writer William Saroyan. Lydia Kuhn, Manager of Adult Materials and Institutional Services of the Library applied and received a mini-grant from the California Council for the Humanities to help in funding the event.
The four Saroyan books that were read and discussed were: The Human Comedy, My Name is Aram, Fresno Stories, and The Armenian Trilogy. Community members were provided the books and asked to read each of them prior to that week's session. The works were then the subject of an interactive discussion between the community members and Prof. Der Mugrdechian.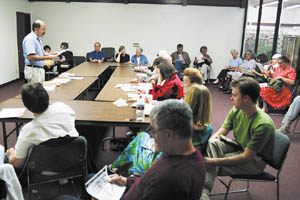 Der Mugrdechian introduced each two-hour session with background material on William Saroyan and about each book. Videos on Saroyan and slides of Fresno's Armenian sites added an additional cultural component to the program. Participants explored the culture and identity of Armenian-Americans as seen through the eyes of William Saroyan.
Saroyan's writings reflected not only the culture and experiences of Armenian-Americans, especially those in Fresno, but dealt with larger issues such as the immigrant experience, cultural adjustment, discrimination, justice, and cultural identity. These issues are of universal interest to Armenians and non-Armenians alike.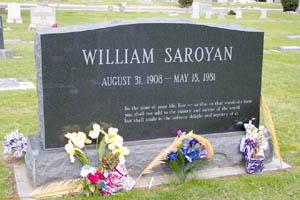 The Armenian Trilogy especially reflected Saroyan's interest in his Armenian roots in the last twenty years of his life.
The discussion group was held at the Fig Garden Regional Library, on the corner of Bullard of Marks Avenues, in Fresno.