Staff Report
The Armenian Studies Program, under the direction of Prof. Barlow Der Mugrdechian, organized a study trip to Armenia in May and June of 2011. The four students essays below conclude a series on the reactions of students participants to their trip.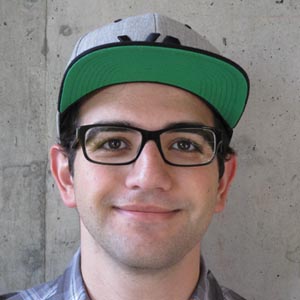 Sarkis Manavazian
Mass Communication and Journalism
I have always enjoyed traveling, and I especially enjoyed going to Armenia to visit the motherland and see where my ancestors came from. As an Armenian, I think it is especially important to visit Armenia. When the trip for Armenia with the Armenian Studies Program was announced, I knew it was a great opportunity, and one I didn't want to miss. It was a great experience and it's great to say that I have gone to Armenia. I enjoyed all of the sites and churches we visited. What I  enjoyed the most was taking pictures in Armenia and in London, where we had a nine hour layover, I gained a new passion for photography through the trip that I am now pursuing through classes at Fresno State. The beautiful sites made it very enjoyable to take pictures and document the trip in a photographical sense.
The amount of places we visited was incredible; I don't think there was anywhere we missed. It was a completely different experience seeing Armenia's churches and landmarks, than having learned about them. The impact of visiting them was greater than learning about them in the classroom. The different places we visited were also a nice part of the experience. My favorite site was Khor Virab and being able to go down into the pit where St. Gregory lived for thirteen years. As a whole it was a great and memorable experience.
Visiting Armenia was a very special and unforgettable experience. My whole life I had wanted to visit Armenia so this trip was really important to me. Although it was only two weeks long, I was able to see so much of the country and learn a lot about the culture and the people.
One of the most important parts of this trip was learning about Armenian culture and how the people there live. It was fun meeting students from Yerevan State University and getting to know them during the time we were there. I saw what life and school was like for university students in Armenia. Many memories from the trip are of the people I met in Armenia, who made my trip more enjoyable and whom I learned a lot from.
I have so many amazing memories of Armenia and the group that I traveled with. The best experience I had in Armenia was visiting Etchmiadzin and seeing the church service there on a Sunday morning. This is the most important place for the Armenian Apostolic community and it was nice to be able to visit a place that was very beautiful but also very important at the same time. Our group saw many other churches and monasteries during the trip that were memorable as well.
Another positive experience I had was visiting beautiful Lake Sevan in a breathtaking region of the country. It was really fun to spend time on a boat tour and walk around. Travelling around the country and seeing different regions was an important part of the trip because we were able to see how beautiful and natural Armenia is.
I would love to visit Armenia again someday and see even more of the country. I learned a lot while there and created so many memorable moments from this trip. I would highly recommend that people visit Armenia and experience it for themselves.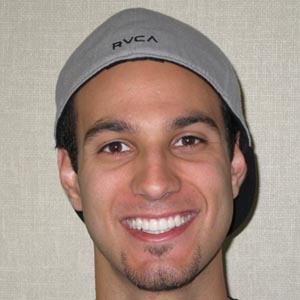 Nishan Karagozian
Mass Communication and Journalism
My personal experience on the trip to Armenia is one I will never forget. Prior to last summer's trip I had been to Armenian twice, but this time was much different. Visiting the country as a college student gave me a whole new perspective and appreciation for the society. Learning so much about Armenia throughout my college education allowed me to experience the country, its culture, and its history in a way I never could before.
It really is something great when you can actually go out and see all the different places you hear about in stories and read about in history books. It was interesting for me to go around Armenia visiting different towns and ancient churches. My favorite place that we visited was the monastery of Tatev. I was amazed by the amount of hard work and effort the Armenians put into building it and locating it at the peak of a mountain.  However, there was much more to the trip than that. We also got a chance to interact with local students, teachers, and other people living in Armenia.
This was something no one could experience with just pictures and books alone. Having the opportunity to go out and explore the city of Yerevan was something else I enjoyed. It was strange to see how much had changed since I was last there.
We can all imagine the cities, the lifestyles, and the traditions of different countries, but there is no comparison to the real thing. I think that it is important for any college student to immerse him or herself in a different country so they have the chance to interact first hand with the culture. Interacting with so many different people and places in Armenia gave me a whole new impression of the country. It is a great place for Armenians living here, in the United States, and around the world to visit and reconnect with their roots, as well as learn more about their background.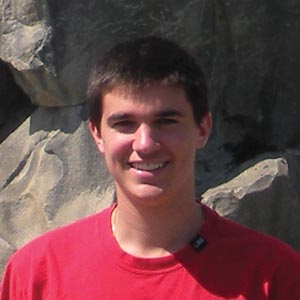 Zachary Kache Gavroian
Enology
When I first heard that the Armenian Studies Program was organizing a trip to Armenia, I figured it would be a fun vacation to take with some friends. I had no idea that it would turn out to be a life-changing experience for me.
Growing up in an Armenian family, I had always heard stories of the motherland, so I knew that at some point in my life I had to visit. When we got off the plane, all of the images and expectations of what Armenia was supposed to be like all vanished.
The city of Yerevan was an amazing place—full of great food, busy streets, and nice people. The aspect of Armenia that blew me away was how rich the culture is and how deeply rooted the community is within Christianity. The people of Armenia live harsh lives; many lack the luxuries we consider common. What I noticed while I was there was that even though they lead hard lives, they work extremely hard to put the food on the table and a roof over their heads. Most importantly, through their adversity, they didn't lose faith in God. We saw people going to church everyday of the week, while back home we have to be dragged by our parents to go to church for just one hour a week.
My trip to Armenia really made me take a step back and look at my life. It made me realize how many things we take for granted every day, and it gave me a new sense of pride in my family and culture. The lessons I learned on this trip will stick with me throughout the rest of my life.