Hagop Ohanessian
Staff Writer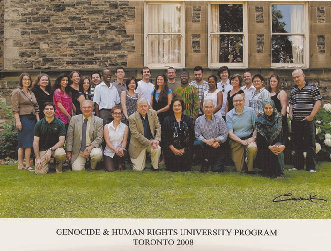 It was an extraordinary experience for me to attend the International Institute for Genocide and Human Rights Studies (a division of Saroyan Institute) because it gave me the opportunity to engage with others on topics of similar interest and to discuss the Armenian Genocide. It was interesting to learn about other examples of genocide that have occurred after the Armenian case. I had the opportunity to meet with individuals who witnessed and were survivors of the Rwandan Genocide. It was devastating to hear the stories they told. I felt the pain that they were in, especially when one of the individuals broke out in tears when explaining how people were being killed or left to starve.
The highlight of the seminar was my encounter with two Turks. One of them was completing a thesis on the Armenian Genocide in Holland. The other was a human rights lawyer who represents minorities in Turkey. They were kind and understood very well the events that took place in 1915. We became good friends and had lots to talk about over the course of two weeks.
Every year the International Institute for Genocide offers a two-week course on the study of genocide and human rights issues. This year it took place July 28-August 8 in Toronto, Ontario on the St. George Campus of the University of Toronto. There is always a diverse group of students and scholars who participate from all over the world. This gives an opportunity to get involved in interesting discussions on the various topics.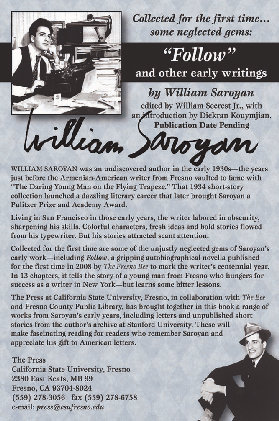 There were a total of nine professors who each presented a case study on a different day: Dr. Joyce Apsel (New York University), Dr. Doris Bergen (University of Toronto), Dr. Maureen Hiebert (University of Calgary), Dr. Herbert Hirsch (University of Richmond, Virginia), Dr. Simon Payaslian (Boston University), Dr. William Schabas (National University of Ireland), Dr. Roger Smith (College of William and Mary in Virginia), Dr. Ervin Staub (University of Massachusetts, Amherst), and Dr. Scott Straus (University of Wisconsin).
A total of twenty-five students, both Armenian and non-Armenian, attended. There were Armenians from England, Mexico, Argentina, Canada, and the United States, and also there were Canadians, Americans, Rwandans, Turks, and Japanese.
We discussed major issues such as the development of Human Rights, introduction and theories to genocide, comparative genocide, the Armenian Genocide, the Holocaust, the Cambodian Genocide, the Rwandan Genocide, the Darfur Genocide, international law and how it pertains to genocide, genocide denial, genocide prevention, and reconciliation. On the last day, we had to present material about a topic of our choice that related to the discussions. I presented a brief history on the Armenian Genocide. This seminar was a great experience because I had the opportunity to meet wonderful people. Each individual had something in common and that was the willingness to discuss important issues such as the prevention of genocide in the future, and the reconciliation process for coming to peace with one another. In addition, this seminar helped me to understand other cases of genocide and the difficulty of reconciliation. As Armenians in the Diaspora, this is an excellent way to educate ourselves and others about the horrific events of 1915, where 1.5 million Armenians were massacred.
For more information about the Saroyan Institute and of the seminar you can visit www.genocidestudies.org.