Marine Vardanyan
Staff Writer
Twenty-two years have passed since the Republic of Armenia gained its independence from the Soviet Union. Throughout those years, the relatively young country has struggled to rise and prosper.
The people of Armenia have lived through the Mout Ou Tsourt Tariner ("The Dark and Cold Years"), the Karabagh War, and simply, the struggle to exist. Despite these hardships, Armenians continue to persevere and work towards building a better Armenia. One tool they have utilized to achieve this was the presidential election.
February 18, 2013 marked the 6th presidential elections in the Republic of Armenia. Levon Ter-Petrossian of the Pan-Armenian National Movement, Robert Kocharyan of the Republican Party, and Serzh Sargsyan of the Republican Party have previously served as presidents of Armenia.
Candidates for this year's elections included the incumbent Serzh Sargsyan, his main competitor, Fresno native Raffi Hovannisian of the Heritage Party, and five others.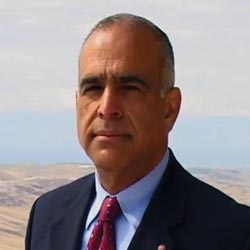 Armenia's Central Electoral Commission released the results of the election on February 19, declaring incumbent Serzh Sargsyan the winner of a second five-year term, with 58.64% of the votes. Raffi Hovannisian receiving 36.75% of the vote, with 4.61% divided between the remaining minor candidates. To many Armenians, the results were not a surprise. The platforms of candidates Sargsyan and Hovannisian were the most appealing to the citizens of Armenia, while the remaining candidates lacked an enticing message.
Despite the results presented by the Central Electoral Commission, Hovannisian and his supporters have criticized the conduct of the election with accusations of fraud, bribery, intimidation, and many other violations.
Several online polls showed Hovannisian as the people's choice, yet the Organization for Security and Co-operation in Europe (OSCE), which sent observers to monitor the elections, stated "Armenia's presidential election was generally well-administered and was characterized by a respect for fundamental freedoms, including those of assembly and expression."
Hovannisian challenged the results of the elections, declaring himself as the victor and calling for rallies in Yerevan's Freedom Square. He and his supporters continue to struggle and demand for justice, launching a nationwide movement called "Barevolution" ("barev" means hello in Armenian).
Social media networks are exploding with updates about Hovannisian's "Barevolution," with supporters ranging from Yerevan State University college students, to diasporan Armenians including well-known figures such as American-Armenian musician, Serj Tankian. Protests against the alleged rigged elections continue to take place.
Despite the uproar, Armenia's Central Electoral Commission has recognized Serzh Sargsyan as the officially re-elected president to serve for the following five years.
Citizens of Armenia deserve and demand a leader that will benefit the nation the most. As a proud Diasporan Armenian following the post-election day events, I hope the fate of Armenia will be in the right hands and for the nation to enjoy a prosperous future.