Andrew Esguerra
Staff Writer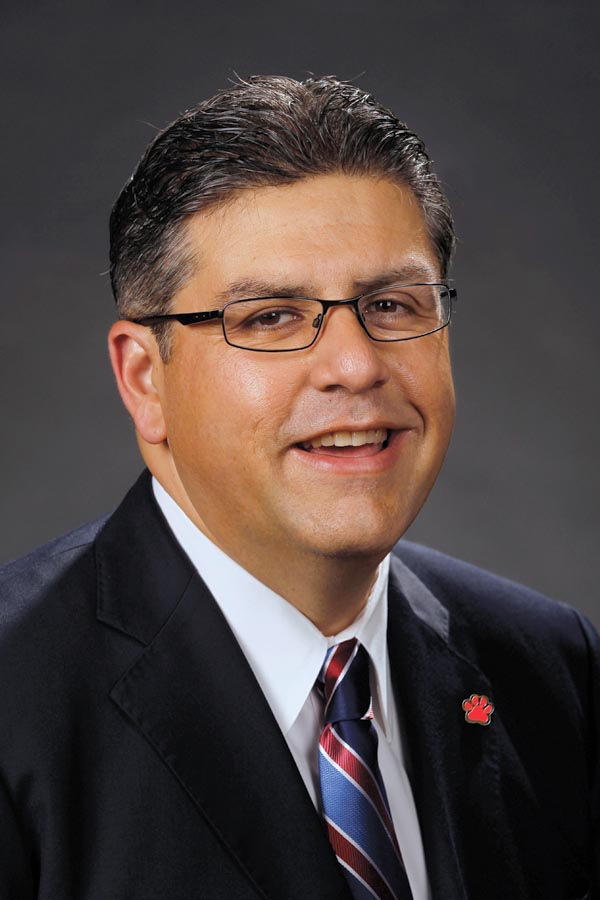 Fresno State welcomed Dr. Joseph I. Castro as its new University President in August of 2013, replacing retiring President Dr. John Welty, who had served for 22 years. Dr. Castro, a native of nearby Hanford, California, sat down with Hye Sharzhoom to discuss the role of the Armenian Studies Program and his reflections on the Armenian community.
Growing up in Central California, Dr. Castro was both familiar with and an adamant proponent of the cultural diversity in the region, stating that it brings "something special, something unique" to our history. Prior to his presidency, interactions with Armenians in his hometown community resulted in fond memories of his mother's hairdresser, friends, and, of course, the ever-present amalgamation of food and hospitality during visits to Armenian households.
Fast forward to the present day, as Dr. Castro sits in an office overlooking the speaker's platform on Fresno State's campus, where the Armenian Students Organization's model of the Armenian Genocide Memorial stood as a reminder of the crowd that had gathered just hours earlier (on April 24) to commemorate those lost during the Armenian Genocide and to celebrate the lives of the survivors.
"The community is so strongly in support of [Armenian Studies] and the staff and faculty are so passionate," stated Dr. Castro. "The opportunity in the classroom and outside the classroom for learning is exceptional."
Recalling his conversations with attendees of the March 2, 2014, Armenian Studies Program 26th Annual Banquet, which honored the new university head and his wife, First Lady Mary Castro, Dr. Castro went on to praise the variety of courses, the Armenia study trips organized by Prof. Barlow Der Mugrdechian, the involvement and enthusiasm of community members he has spoken with, and the overarching benefit that the Program brings to the community.
Throughout the discussion of the classes and the opportunities that Armenian Studies offers Fresno State students to learn about Armenian language, history, art, and culture, President Castro did not shy away from stating that these had been successful toward realizing "the vision of the Program… and the vision of the faculty and the community members who work together and thrive."
"The vision and efforts of Armenian Studies to expand learning and [awareness] on campus, through providing study abroad opportunities, offering a variety of courses, and bringing esteemed guests and speakers in a Lecture Series are commendable," said Dr. Castro.
"It is my vision for other departments on campus." "Innovations such as the construction of the forthcoming Armenian Genocide Monument on campus are also part of the Armenian Studies activities."
"The Armenian community can look forward to the continued support of Fresno State for the Armenian Studies Program, which enriches students' cultural perspectives," said President Castro. "I am excited to see what the Program will achieve next."