Staff Report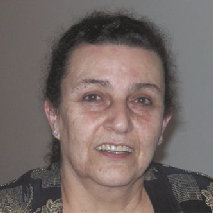 The Armenian Studies Program and Department of Music invited pianist Nazeli Atayan to perform in concert on Friday, November 14, in the Wahlberg Recital Hall at Fresno State.
Atayan performed a first half program that included works from Bach (1685-1750), von Weber (1786-1826), and Liszt (1811-1886).
Carl Maria von Weber was a German pianist who was a significant conductor of the Romantic movement.
Liszt's Tarantella is an Italian dance that is a favorite in many regions of the country. Composed by Liszt, who was a talented and prolific composer,
She brought great energy to the works, yet never overpowering the piano. Her many years of experience were clearly visible in the restrained yet powerful strokes of the key.
The second half featured the works of Armenian composers Komitas Vardapet (1869-1935), Aram Khatchaturian (1903-1978), and Arno Babajanian (1921-1983).
"Three Dances" by Komitas presented the authentic musical legacy of the Armenians, arranged by Komitas.
"Unabi," "Marali," and Shushiki,"  were performed with vitality and passion, typical of Atayan's musical style.
Babajanian's and Alexander Haroutinian's "Armenian Rhapsody," was a fitting conclusion to the concert, bringing much applause to the performer. Naira Shasuvarian accompanied Atayan on piano for this final piece.
Atayan was born in Yerevan, Armenia and grew up in a family of musicians. Her parents were the renowned composer and musicologist, Robert Atayan, and the pianist and recording artist Marjan Mkhitarian.
Atayan started her studies at the Komitas Conservatory in Yerevan,  and after graduation she continued at the Moscow Conservatory with professors J. Zak and J. Flier. She currently lives with her family in Pasadena and is an active music consultant and teacher.