Staff Report
Project SAVE Armenian Photograph Archives has released its 2003 photograph calendar titled "Armenian Women: As Never Before Seen". Each month of Project SAVE's 16th annual calendar features archive photographs that reflect many aspects of women's lives from the 1800s to the present, from Sebastia to San Francisco.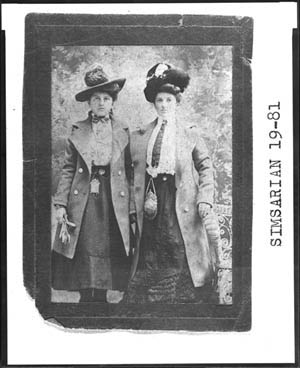 This year's calendar photo selections were chosen by reviewing the hundreds of photo donor files for images relating specifically to women. Accompanying each photo is a detail-filled caption that enhances the understanding of the women and their surroundings. Listed each month are Project SAVE calendar sponsors, many of whom honor women with words of remembrance.
Women from different places and times are highlighted in this collectible calendar. The calendars make wonderful holiday gifts for those who love history and want to know more about Armenian people and their heritage. Send a list of gift names and addresses, and Project SAVE Archives will be glad to mail a calendar with your gift message to each name provided.
Complete sets of previously published calendars are also available. If interested, please ask for a listing of the complete set. To order your calendar, call Project SAVE Archives at (617) 923-4542 or e-mail archives@projectsave.org. Payment by check to Project SAVE Archives at PO Box 236, Watertown, MA 02471-0236. Since 1975, Project SAVE Archives has collected, documented, preserved, and made available for public use more than 25, 000 vintage and modern photographs from Historic Armenia and throughout the world-wide Diaspora.