Staff Report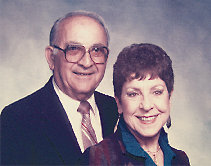 A generous contribution of $40,000 was made to the Armenian Studies Program at Fresno State from the estate of the late John and Lucile Melkonian.
The bequest will be in a permanent endowment to benefit the Armenian Studies Program, for scholarships to deserving students and for special programs.
John and Lucile Melkonian were life-long residents of Fresno. Mr. Melkonian was born on January 17, 1912 in Kharpert, Armenia, to Kazar and Haiganoush Melkonian and passed away on May 26, 2006 in Fresno.
In 1913 Melkonian fled the Genocide with his older sister and his parents and came to the United States, settling in Fresno. In 1942 he was inducted into the United States Army and served as a radio operator with the 302D Signal Company in North Africa and the European Theater. He was honorably discharged in 1945.
On November 16, 1946 he married Lucile Minasian and they enjoyed a long life together. She preceded Melkonian in death. John Melkonian was a long time member of the St. Paul Armenian Church and its Men's Forum and enjoyed cooking pilaf for hundreds at the Church and at events for the Knights of Vartan. Melkonian had a long career as a produce manager for Continental Supermarket.
In addition to the bequest to the Armenian Studies Program, his favorite charities included the Western Diocese of the Armenian Church, St. Paul Armenian Church, and the California Armenian Home.
John and Lucille Melkonian are survived by several nieces and nephews and their spouses.