Sarah Soghomonian
Staff Writer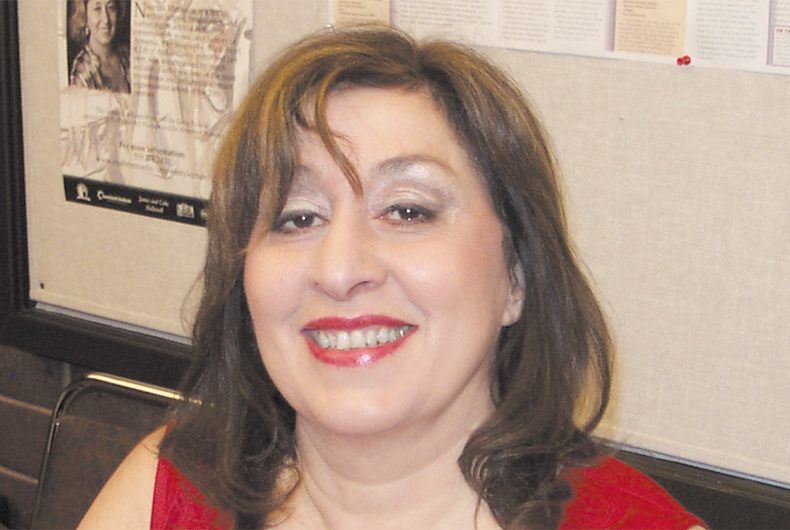 Renowned artist Arshile Gorky's life was torn in two. The double identity fascinated British writer and actress Nouritza Matossian, and inspired her to write the biography Black Angel, The Life of Arshile Gorky.
Matossian spoke about Gorky on April 18 as part of the University Lecture Series and the Arshile Gorky Festival, which is connected to the exhibition of the artist's work at the Fresno Art Museum.
Gorky, born Vosdanik Manouk Adoian in Van, Turkey in 1904, lived and worked in New York City before he hung himself in 1948.
Gorky, an abstract expressionist, changed his name to that of a Russian writer in order to hide his Armenian identity and be more accepted. "He was someone who was exploring his own identity," Matossian said. Part of the exploration had to do with accepting his Armenian identity, which haunted him at times. Matossian learned about Gorky from the closest source available, his sister Vartoush Mouradian. "His sister was devoted to him," Matossian said.
Gorky's life and work reflected the anguish he experienced during the Armenian Genocide. He, along with his sister Vartoush, and mother were forced out of Van. Gorky watched his dear mother die of starvation. Gorky's most famous work, "The Artist and His Mother," gave him the chance "to paint her back to life," Matossian said.
Even though Gorky's experiences during the Genocide put him at odds with his Armenian identity, Matossian said his past stayed with him. "He had retained a very strong memory," she said. "The colors were embedded in his memory and in his fingertips."
Matossian said the flat lines Gorky used in his abstract art were related to Armenian architecture. Sculptures on churches are geometric, just like his work, she said. "In Gorky I see layers of the past."
According to Matossian, even though Gorky was torn in two, he was not completely against his Armenian identity. "He changed his name to get respect," she said. The last years of Gorky's life were filled with agony. He suffered from cancer and an auto accident left him paralyzed. His pain was reflected in his 1947 piece "Agony," which hangs in the Museum of Modern Art in New York City. "His painting kept him alive," Matossian said.
But, in the end a broken heart drove him to take his own life. "He killed himself after he discovered his wife was having an affair," Matossian said. Gorky died before his life came full circle and his dual identities became whole. His sister told Matossian that he had said, "As soon as I achieve fame, I'm going to take back my name."