Caitlin Tiftick
Staff Writer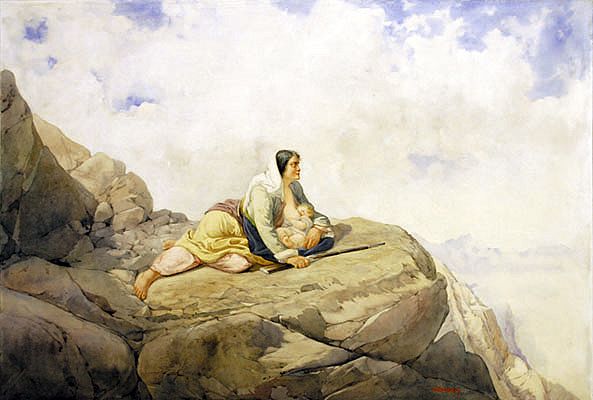 On October 18 Dr. Levon Chookaszian, Kazan Visiting Professor in Armenian Studies, gave the second of his three-part lecture series. Titled "Armenian Liberation Struggle and Genocide Reflected in Armenian Art," the presentation covered artists who depicted the Armenian Genocide in their art.
One of the first Armenian painters to depict the Genocide was painter and art historian Arshag Fetvajian. He is known for his watercolors and especially for his work in decorating the St. Kevork (Kamoyants) Church and the Monastery of the Virgins (Kusanats) in Tiflis. One of his most famous paintings, "The Woman of Sassoon," depicts a child protected by his mother. The child symbolizes the future Armenia.
Another artist that was mentioned during the lecture was Sarkis Katchadourian. He studied in Paris and created numerous illustrations portraying Armenian refugees. His works include: the depiction of a poor girl dancing for money to survive, women refugees on a ship unaware of their destination, and unsheltered, desperate refugees in the vicinity of the Cathedral of Etchmiadzin.
On the opposite spectrum from Katchadourian, an artist by the name of Hovsep Pushman, portrayed still-lives, which condensed his nostalgia for a lost homeland. His most famous painting of young girl holding a flower, "Esperance," [Hope] was donated by Pushman's family to Woodrow Wilson. The donation was made in recognition of the efforts of President Wilson, the American government, and Near East Relief, in organizing relief for Armenians and Armenia.
Additional artists shown in the presentation included Makhokian and Melkon Kebabjian. Makhokian was a painter of sea-scapes and revealed his personal feelings towards the Genocide through his works. Kebabjian painted tragic scenes symbolically reflecting the Genocide.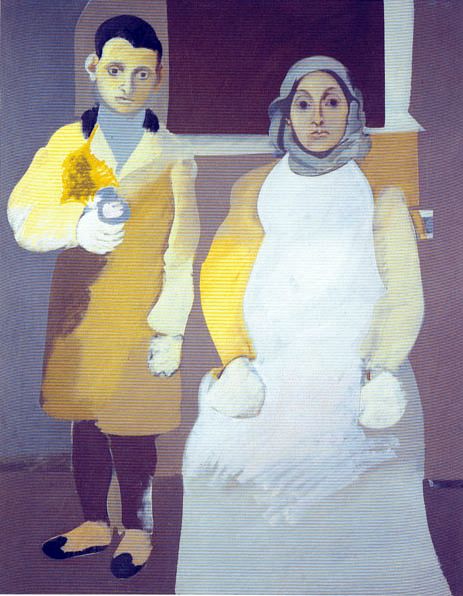 One of the most famous Armenian artists, Arshile Gorky was a refugee from Van. His mother died in Etchmiadzin when he was just a young boy. His portrait, "Mother and Son," was based on an old photograph, and has numerous versions. One version is held in the Whitney Museum in New York, and the other is held in the Chicago Institute of Art.
The theme of these artists' works was clear–they all represented the Armenian people suffering.
Works by artists such as Oragian, Carzou, Tutundjian, and Jansem were also shown. Their art reflected the trauma of the Genocide and post-Genocide era.
Through Dr. Chookaszian's lecture, attendees were able to learn about new facets of the expression of the Armenian Genocide through art. They were also able to see some paintings that are not-available for viewing in museums.
For more information about upcoming events sponsored by the Armenian Studies Program, please visit http://armenianstudies.csufresno.edu/upcoming_events.htm