Mitchell Peters
Staff Writer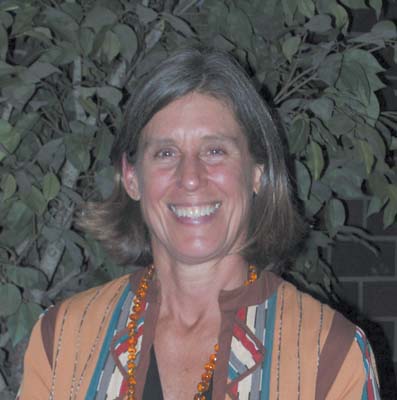 California State University, Fresno, was honored to host Hayden Herrera, the author of an extensive new biography, Arshile Gorky: His Life and Work (Farrar, Straus and Giroux), telling the story of one of the vanguards of modern painting of the twentieth century, Arshile Gorky.
In her talk, sponsored by the Armenian Studies Program and Armenian Students Organization, Herrera touched on the main points of her 767 page book, focusing mainly on Gorky's childhood, heritage, secretive personality, and the tragic events that ultimately led to his suicide at the age of forty-five.
Born Vosdanig Adoian, Gorky was raised in Van, Armenia where he faced the horrors of the Armenian Genocide and the painful death of his mother, who died of starvation in his arms. As a result of this trauma, Adoian changed his name to Gorky and often posed as a Russian after arriving in the United States.
"He didn't want to be associated with the starving Armenians," Herrera said in an interview with Professor Barlow Der Mugrdechian. "That was a term used a lot in the 1920's. He thought it would be a better thing to be Russian in terms of having success as an artist."
Gorky's ancestry and childhood also played a major role within his art. Although he was vague about his heritage (his wife didn't even know he was Armenian) and childhood, he still kept the two very close to his heart.
In a questionnaire for the Museum of Modern Art asking what his heritage meant to his art, Gorky replied, "Everything." "All of Gorky's artistic subject matter came from his childhood experiences," said Herrera.
Herrera's lecture concluded with an explanation of the "series of disasters" that Gorky faced in the last few years of his life that led to his suicide in 1948.
The first major tragedy he faced was a studio fire that destroyed 27 of his paintings. Then he was diagnosed with colon cancer, which was followed by a car accident where his painting arm was paralyzed. Herrera believes the final devastating blow, however, was the ending of his marriage after he found out his wife had an affair with one of his best friends.
"I've always thought that if he had not had the traumas that he had in Armenia, he might have been able to cope with all of these things that happened at the end of his life," Herrera said.
Herrera's motivation for writing this biography was prompted by the fact that her father married Gorky's widow, Agnus Magruder (Mougouch). She recalls Gorky's painting being on the walls of her house while she was growing up, and being fascinated by them.
"There was a long fascination with this man really coming from family connection," she stated. "He was an incredibly sensuous painter."
Trained as an art historian, Herrera is also the author of Frida: A Biography of Frida Kahlo. She currently resides in New York City.