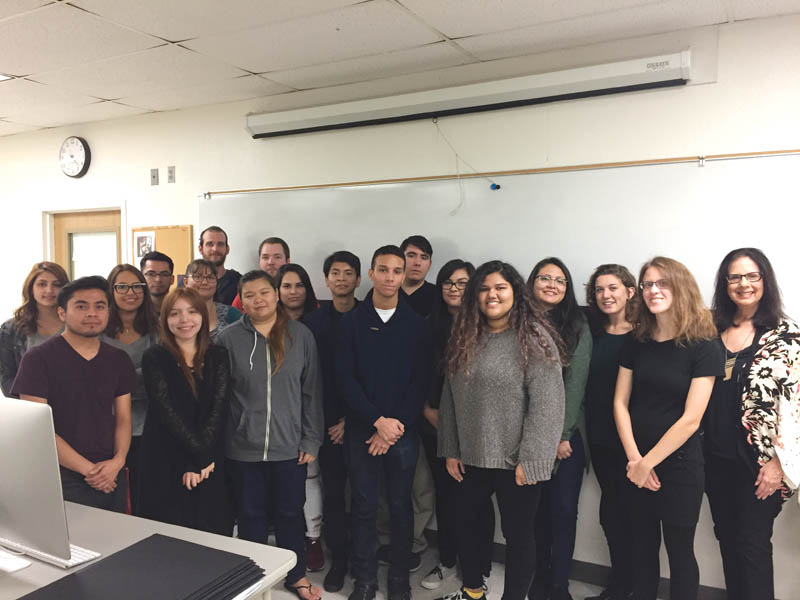 Staff Report
Students in Prof. Rebecca Barnes' Graphic Design 174 class were given an interesting challenge for the Fall semester. The challenge, proposed by Armenian Studies Program Coordinator Prof. Barlow Der Mugrdechian, was to design a campaign to bring awareness for the opening of the William Saroyan House Museum in Fresno on August 31, 2018.
The goal for students was to design three components for the Saroyan Museum Project: a) a poster for the campaign, b) an informational mailer, and c) a social media campaign.
The results of the class project will be announced at the end of the semester and the winning design(s) will be used in the campaign to bring awareness to the grand opening.
Author William Saroyan was born in Fresno, California in 1908. He spent most of his youth growing in Fresno, surrounded by family and friends. By age 32, in 1940, he had become one of America's most well know writers and playwrights. 
Saroyan purchased two homes in Fresno on Griffith Way, which became his living place and also workplace. One of these homes has been purchased by the Intellectual Renaissance Foundation and is being renovated to create the William Saroyan House Museum.
The opening of his House Museum will keep the author's legacy alive for future generations.