Staff Report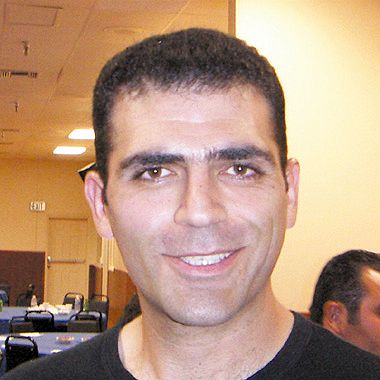 Singer Gor Mkhitarian performed in concert at the Armenian Community Center of Fresno on Saturday, March 17. Mkhitarian, who composes and sings his own original songs, performed a series of hits from his recent CDs, Episode and Gor. Among the songs performed were a 12c. folk-song, Sarer, a revised version of a Gomidas Vardapet composition, Shogher Jan, and the contemporary Yes Sirum kez.
Mkhitarian received his first guitar at the age of 15, although he didn't take it seriously until he turned 21. Born in 1973 in the city of Vanadzor, Mkhitarian grew up listening to as much Bob Dylan and Simon & Garfunkel, as he did local heroes like Rouben Hakhverdian and Harout Bezjian, resulting in a sound that's steeped in sixties and seventies American pop/rock, but with Eastern European folk melodies.
He enjoys the somber beauty of traditional Armenian music, so he made his debut solo album a folk record, 2001's award-winning Yeraz. The simple combination of two acoustic guitars, percussion, and a banjo, as well as insightful and meaningful lyrics earned him a following amongst the world's burgeoning Armenian communities. In 2004 he released Godfather Tom, another winning collection of fiery folk-rock that added a full band driven by Mkhitarian's intricate guitar work and warm vocals.
The emergence of Gor Mkhitarian reflects the very best of the emerging music scene now taking foot in the independent former Soviet Republic of Armenia. Widely known throughout Armenia as the lead guitarist for one of country's best rock bands, Lav Eli.
Being nominated for a total of eight industry music awards, Mkhitarian makes fresh and compelling music that successfully fuses traditional Armenian music with both rock and folk idioms. What has made Mkhitarian a favorite in Armenia is his uncanny ability to combine unique songwriting ability with stunning modern arrangements of Armenian folk music.