Aramayis Orkusyan
Staff Writer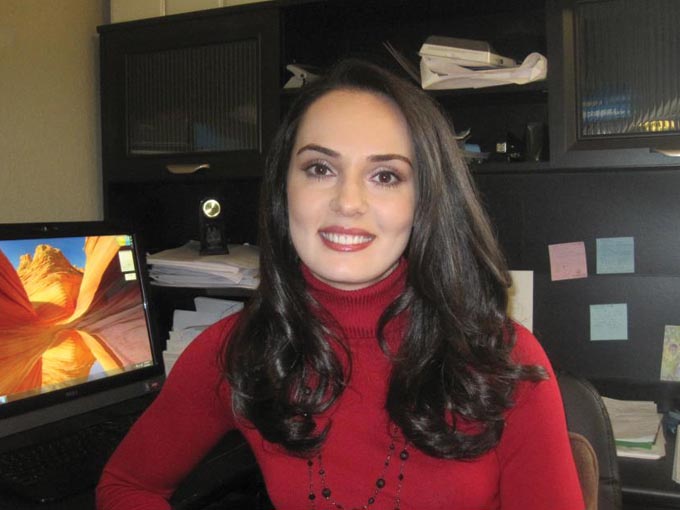 From Fresno State student to Fresno State professor, Dr. Zhanna Bagdasarov, now an assistant professor of Management, exemplifies what it truly means to be "Bulldog born, Bulldog bred!"
"I love Fresno State," said Dr. Bagdasarov, "I mean I genuinely love Fresno State, I always have, which is why I did my undergraduate degree and my masters here, and then decided to come back and work here some more."
Dr. Bagdasarov graduated from Fresno State in 2005 with a bachelor's in Psychology and a minor in Armenian Studies.
She then completed a master's degree in Psychology in 2007 and worked as an adjunct professor in the Psychology department teaching research methods, statistics, and experimental design until 2009.
"From the time that I worked as a part-time instructor, I loved teaching," stated Dr. Bagdasarov. "I always knew that I was going to teach and I knew that I wanted to do it at the college level." With this passion, she then went on to complete a Ph.D. at the University of Oklahoma.
During her years as a Fresno State student, Dr. Bagdasarov was involved in the Armenian community. She served as Vice President and Secretary of the Armenian Students Organization, as a writer and editor for Hye Sharzhoom, and was involved in organizing the Film Festivals sponsored by the Armenian Studies Program.
"It took a lot of discipline," said Dr. Bagdasarov, referring to the demanding task of being an editor for Hye Sharzhoom and an executive of ASO. "That discipline, I think, is what helped in graduate school."
"Fresno State was really good to me," Dr. Bagdasarov said, reflecting on her experience as a student. "The education I received was solid, I had really wonderful instructors, and I had a lot of mentors here that pushed me to complete the Ph.D."
It is exactly this mentoring, guidance, and support that Dr. Bagdasarov wishes to bring to Fresno State. "I want to give back what was given to me," she said. "I would like to be a role model for women who are interested in pursuing graduate degrees."