Staff Report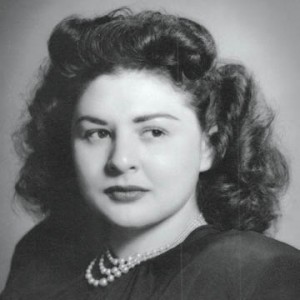 Armenian Studies Program Coordinator Barlow Der Mugrdechian announced a gift of $100,000 from the estate of the late Evelyn Sahroian Tregoning that will establish the Tregoning Endowment in Armenian Studies.
Evelyn Sahroian Tregoning was born on September 30, 1923 and passed away on June 1, 2014. She was born to an Armenian immigrant family in the farming area of Sanger, near Fresno, and she was always eager for more education, apparent by her studies in school.
After graduating Mrs. Tregoning began working for the City of Oakland where she continued for over 35 years. After retiring she attended college and studied History, Middle Eastern Languages, and Armenian History.
Mrs. Tregoning was very active and had great knowledge of cooking and baking, preparing the very best cuisine. She had many "themed" dinner parties and her preparations were always a hit.
Mrs. Tregoning is very much missed by all her friends and colleagues. In her trust she has provided for many school programs, charities, and special organizations, so that others can have the experiences that she had.