Carina Karakashian
Staff Writer
IF YOU HAD THE OPPORTUNITY TO TELL THE WORLD ONE THING ABOUT THE ARMENIANS, WHAT WOULD IT BE?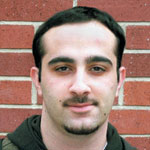 Name: Hakop Tataryan
Year: Junior
Armenians are some of the hardest working people in the world. Our ability to succeed in any environment is a testament to that. We are also an extremely fun-loving people who never miss an opportunity to party. What more do you want? We work hard and play hard! Oh, and we use a lot of clichés!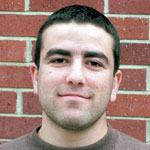 Name: Barseg Abanyan
Year: Senior
Whether in their homeland or abroad, Armenians have overcome obstacles that were presented to them and greatly contributed to their immediate community. Armenians in the Diaspora have created strong ties with one another and with Armenians in Armenia to create a stronger and more effective international Armenian Community.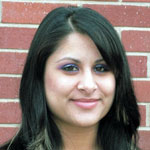 Name: Windy Dunbar
Year: Junior
I would inform the world of the Armenians innate ability to succeed under any circumstance. Throughout history we have been faced with many hardships but have survived and surpassed other peoples that have been dissipated.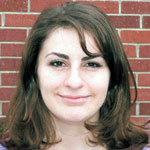 Name: Armine Sargsyan
Year: Senior
I would tell them about Armenia's long history-its existence from the pre-Christian Urartian Kingdom to being the first nation to accept Christianity.