Your contribution makes it possible for Hye Sharzhoom to continue to serve the community. We appreciate your support.
If you would like to make a donation, please use the link below.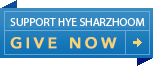 You will be redirected to the Donation page for Fresno State. To ensure your donation is going to the right place, please follow the instructions below. Click on the image for more information.
Step 1: Enter donation amount
Step 2: Click the box for 'Other' and type 'Armenian Studies Program' in the field below.
Step 3: Click 'Continue' button at the bottom of the screen.