Staff Report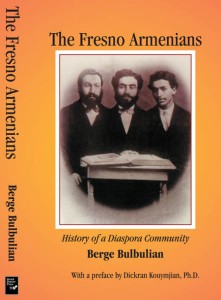 Berge Bulbulian's The Fresno Armenians has been republished as an eBook by The Press at California State University, Fresno, in cooperation with the Armenian Studies Program.
The Fresno Armenians explores the fascinating journey of Armenians to the San Joaquin Valley and how the community thrived.
Available at The Press website
http://www.thepressatcsufresno.org/ or by calling 559-278-3056.