Zhanna Bagdasarov
Editor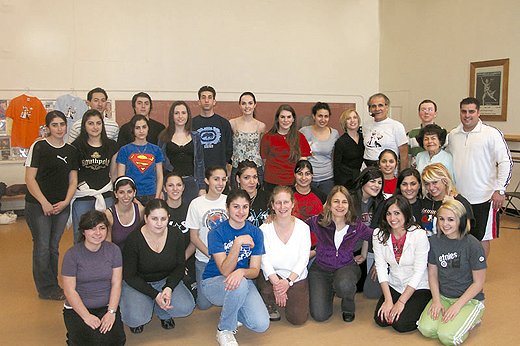 Meg, Yergoo, Yerek, Cha Cha Cha, repeated Tom Bozigian to a large group of student and community dancers during the weekend of February 2nd and 3rd. Dressed in comfortable clothes and shoes, participants of the seminar gathered at the Fresno State South Gym to learn Armenian folk-dances. Together with his wife and dance partner, Sheri, Bozigian demonstrated his expertise while the crowd looked on in amazement. With every step synchronized and all movements carried out with ease, the instructors delivered great examples of Greek and Armenian dances.
The weekend-long seminar, Armenian Studies 120T-Armenian Dance, consisted of learning several Armenian dances; among these were Khumkhuma, Jurjena, Ishkani, Tamzara, Hayr oo Mamoogner, Sayat Nova, Yerek Meg, and others. Beginning with simpler dances first, Bozigian provided a full explanation and demonstration of each step in a particular dance. Most students exhibited a quick understanding, while for others it was the first time Armenian dances were introduced. Nonetheless, each person's dance level did not prevent all from having a great time.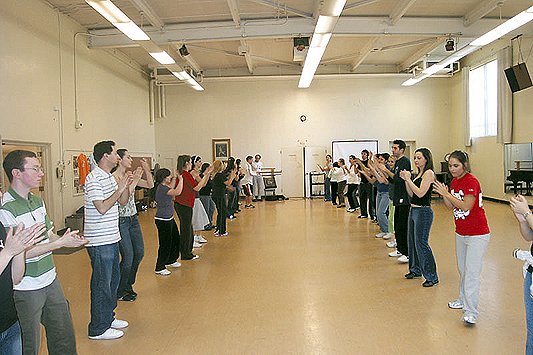 All the dances possessed a rich and long history. Khumkhuma, for one, was passed on to Bozigian by Vanetsi immigrants in Detroit, MI. Jurjena is originally from Kharpert, and named after its rhythm, while Ishkani are cycles of dances tied to the Assyrian people.
With new terminology used throughout the class, students were able to not only learn dance steps, but also a bit of Armenian vocabulary. Bozigian utilized Armenian words for certain dance steps and counted in Armenian when he danced, which was another way of making the class feel authentic.
By the conclusion of the weekend-long seminar the class was able to recall the steps to each dance without the help of the instructor. Every person attending walked away with newfound knowledge of the Armenian culture, language, dance, and music.