Wendy Dunbar
Staff Writer
As the fall semester has begun, the Armenian Studies Program is pleased to announce the Honors Program participants for the 2005-2006 academic year. Isaac Halls, Christina Karakashian, Sebouh Krioghlian, and Alina Melkonian have all shown academic excellence and dedication, which are a few reasons for their acceptance into the program.
One cannot just ask and receive the Armenian Studies Honors distinction, but must satisfy a number of requirements. To name a few, students must have junior standing upon entry with an overall GPA of at least 3.4, complete 20 hours of community service per semester while in the program, complete an Armenian Studies Minor, and during senior year work side-by-side with the Armenian Studies faculty on an individual research project.
Despite all the requirements, participants receive honorable recognition and are also offered a two-year scholarship incentive if they maintain their GPA. The program also greatly benefits students by providing them with rare opportunities to expand their knowledge of Armenian studies, and hands on experience to advance skills necessary for their educational career.
For real insight into the program however, who better to provide information but the participants themselves?
Why did you join the Armenian Studies Honors Program?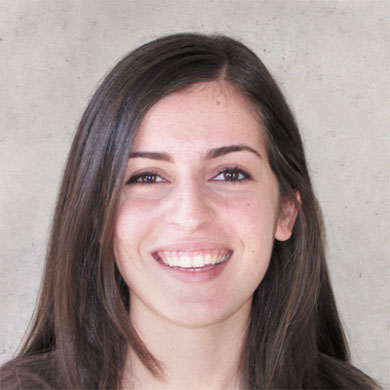 Isaac: At first I thought about joining the Honors Program because I wanted help paying for college. The more I thought about it though, the more I realized that it will probably help me in my career. I plan on getting into federal law enforcement, perhaps even on an international level, and it is always good to have background training on foreign countries, especially in that area of the world.
Sebouh: I joined the Honors Program in order to be more active in the Armenian Studies Program at Fresno State.
Christina: When I first found out about the Armenian Studies Honors Program I was attracted because of the opportunity it provided to work with the Armenian Studies professors on a project. Minoring in Armenian Studies has allowed me to take classes that have helped me grow in my knowledge of Armenian history, architecture, and literature. The project that the Honors Program requires, allows me to apply this knowledge, which is an educational experience.
Alina: I joined the Honors Program in order to get an experience of what a graduate program would be like. I want to use it to broaden my knowledge.
What were you expecting of the program?
Isaac: I expected pretty much what I have gotten so far, a thorough background and information about what Armenia is doing in the world today.
Sebouh: I was expecting to research on a topic dealing with Armenia, while also taking part in different activities dealing with the Armenian Studies Program.
Christina: I was expecting the program to require a lot of dedication and time.
Alina: I expect the program to meet what it said it would. It's supposed to prepare a student for graduate work, teach how to do research, etc…
What are your first impressions of the program?
Isaac: The classes are challenging, but interesting because I have never been taught anything like this before.
Sebouh: The program is pretty much what was expected. Currently I am helping organize slides for the Armenian Studies 20 class dealing with Armenian architecture. The purpose of this is to have a better, more updated way to present different Armenian architectural images.
Christina: Once the semester began I got a little more familiar with the program. Guidance was given to me about the requirements and what was expected of me. The community service hours we are required to perform are not as time-consuming as expected. I also was informed that the project portion of the program will not take place until my senior year at Fresno State, therefore allowing me more time to research and determine the topic of my project.
Alina: My first impressions were sort of overwhelming due to the amount of time that needs to go into this program (honors colloquium lectures, putting time into the research, community service hours, etc…) besides having a full load of coursework. However, it's been pretty decent.
What would you tell other potential Armenian Studies honors students?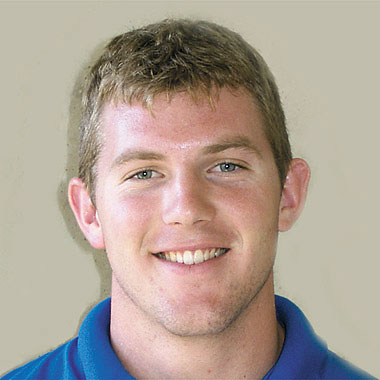 Isaac: I would tell potential Armenian Studies Honors students that if they are interested in learning about Armenia and its people then there is no better place in Fresno to do so than in this program.
Sebouh: This program is a good way to become more involved with the Armenian Studies program and I would encourage them to join.
Christina: To potential Honors Program students I would say that the program gives the opportunity to work with the Armenian Studies professors to gain knowledge and experience that not all students have the opportunity of gaining. The program is not as strenuous as one might first expect, and definitely can be managed with a full-time class schedule. Potential Honors students should take full advantage of the opportunity to be part of the program, the experience will be beneficial, and the payment of tuition and honors recognition doesn't hurt!
Alina: I would tell them that courses such as the Masterpieces of Armenian Literature really broaden your knowledge of the material and give you a better understanding of what you will be doing in the Program. For example, I've been working on translations of various book title pages that I studied in that class.
As you can see, the program serves different interests, is applicable to many, and is feasible for full-time students willing to put forth a little extra effort. For those contemplating a rewarding experience, further information about the Honors Program is available on the Armenian Studies website at www.armenian
studies.csufresno.edu. Congratulations to those accepted, and best wishes to prospective applicants.