Staff Report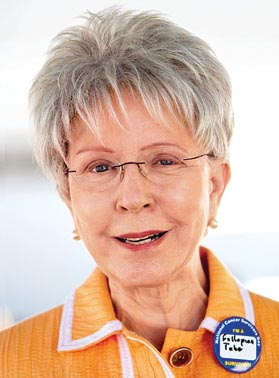 Friend of the Armenian Studies Program Anne Elizabeth Elbrecht passed away on September 24, 2014. She was born in Philadelphia on July 26, 1940, the first child of William C. Griffith and Alberta McKnight.
After completing a degree in library science at UC Berkeley, Anne joined the Peace Corps and worked in Ghana in west Africa. When she returned home at the end of her two-year volunteer time, she took a library job at the State Law Library. There she met the love of her life, Richard Elbrecht.
Anne and Richard began to visit historic Armenia to photograph the remains of the Armenian culture that had existed there for two millennia. The 157 photographs are on the website of the Armenian Studies Program at California State University, Fresno, where they are available to scholars and the general public.
While working, she attended California State University, Sacramento, and earned a master's degree in history. Her thesis on the Armenian Genocide was published as a book, Telling the Story.
Anne and Richard were married for 25 years, until Richard died suddenly in 2008. Anne is survived by her daughter
Jessica, two grandchildren and her friend Robert.