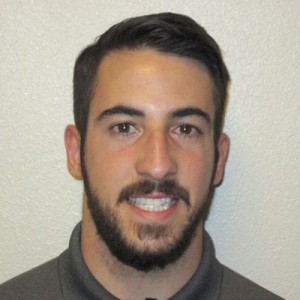 Lucie Ekezyan
Staff Writer
A highly motivated individual, Fresno State student Tadeh Issakhanian is devoted to a variety of causes and interests.
Born in Tehran, Iran, Issakhanian and his family moved to Fresno when he was only three years old. He was raised in a strong and driven household, where perseverance and strong work ethics were instilled in him from a young age. He earned a Bachelor of Science Degree from Fresno State, majoring in Biology, with a minor in Chemistry and is currently enrolled in an Executive Masters in Business Administration program.
Issakhanian works in the Valley Air District, where he is directly involved in solving some of the San Joaquin Valley's air quality issues. He is also a part of the Fresno State Sustainability Committee, which works to make the campus more energy efficient. More recently, he was involved in a project that saw the installment of charging stations for electric vehicles on the Fresno State campus.
Aside from his regular work, Issakhanian takes pride in his involvement in the Armenian community. He is the vice-president of the Armenian Students Organization at Fresno State, and off campus he is involved with the Armenian National Committee of America.
In his spare time, Issakhanian enjoys being outdoors and participating in activities such as backpacking and cycling. In fact, among his many other responsibilities, Issakhanian is also the president of the Fresno State Cycling Club.
With many great works already accomplished, Issakhanian is not planning on stopping any time soon. He plans on utilizing his drive and passion to run for public office, where he can continue making a difference in his community. Eventually, he would like to run for State Senate.