Zhanna Bagdasarov and Marine Ekezyan
Staff Writers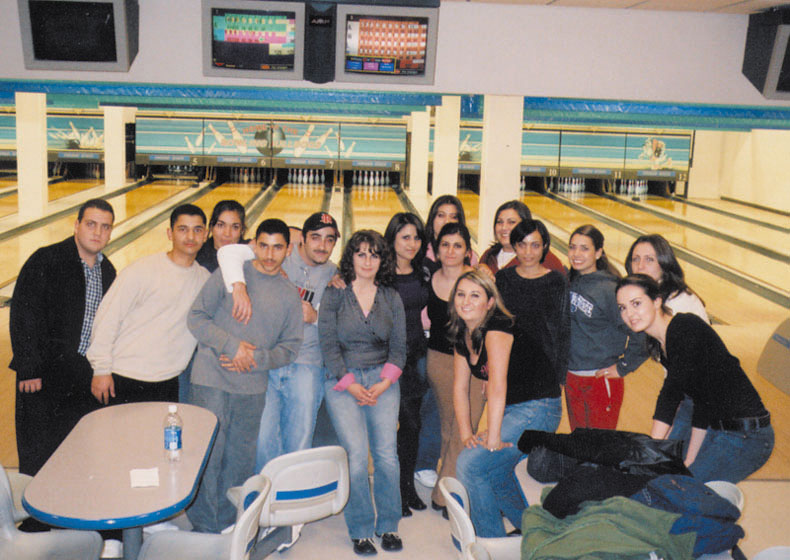 Events come and go but the memories tend to live on. In the months of October and November, the Armenian Students Organization held two events for two different occasions.
On October 30, the organization put together a Halloween Party, which took place in the Monte Cristo Café. The event was organized by a few members of ASO who took the time to decorate, which set the mood for the celebration. In the spirit of Halloween, the members dressed up in creative costumes such as Greek goddesses, Egyptians, doctors, fairies, devils, and cats and danced the night away.
Photo: L. to R.: Gary Krboyan, Stepan Kyutunyan, Lena Koujaoghianian, Grigor Kyutunyan, Hakop Tataryan, Armine Sargsyan, Windy Dunbar, Srbui Fereshetyan, Angela Asianian, Kristina Pogosyan, Jennifer Torosian, Aida Vareldjian, Alyssa Sahakian, Zhanna Bagdasarov, and Svetlana Bagdasarov.
The members had a chance to have a night away from daily routines and academic worries. Furthermore, the students were able to get together and meet new people. In order to entice people to dress up in the Halloween tradition, a contest was held for the two most creative costumes. The winners received a gift card to Macy's department store.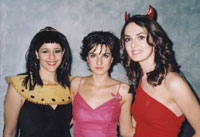 Overall, everyone enjoyed some time with their friends and appreciated this chance to relax. As the saying goes, "time flies when you're having fun," and before we knew it our Halloween celebration came to an end.
On November 19, the ASO held a Bowling Event in order to give back to the community by collecting non-perishable food items for the unfortunate for the Thanksgiving holiday. The members contributed a minimum of two cans of food per person. These generous donations were taken to the Poverello House to feed the homeless. Besides the act of benevolence and selflessness, the members enjoyed a few hours of perfecting their bowling skills.
All in all, these events were a nice opportunity to interact with fellow members, because after all, it is important to preserve the Armenian student bond, as well as lifelong friendships.