Staff Report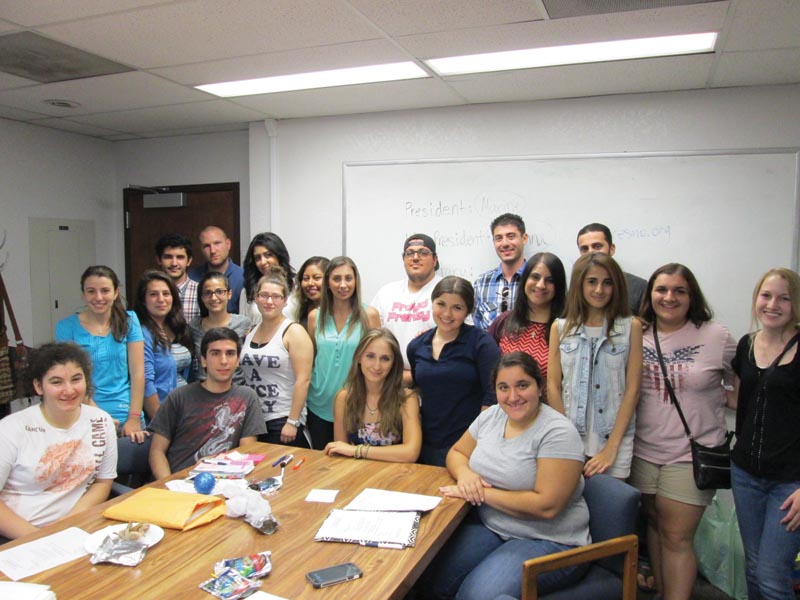 Halfway into the Fall Semester, the Armenian Students Organization has already planned and executed a series of exciting events for the students and community.
On Saturday, September 6, ASO members volunteered at the Kev Orkian Comedy Show, benefitting the Keyan Armenian School, assisting with the reception and ushering.
ASO celebrated Armenian Independence Day on Monday, September 22, setting up decorations, poster boards with fun trivia such as a "Did you know?" about Armenian contributions to America, and face-in-hole photo stands of an Armenian man and woman in traditional clothing. Members passed out treats and spoke with the campus community to teach them about the 23-year-old Republic of Armenia.
On Saturday, October 4, ASO held its Annual Car Wash in the parking lot of Viktoria's Place restaurant. Despite the unusual October heat, students actively participated and received great support from the community.
Upcoming activities include a Halloween trip to the haunted "Hobbs Grove," and a "Movie Night."
The month of November will be dedicated to a community service project.