Caitlin Tiftick
Staff Writer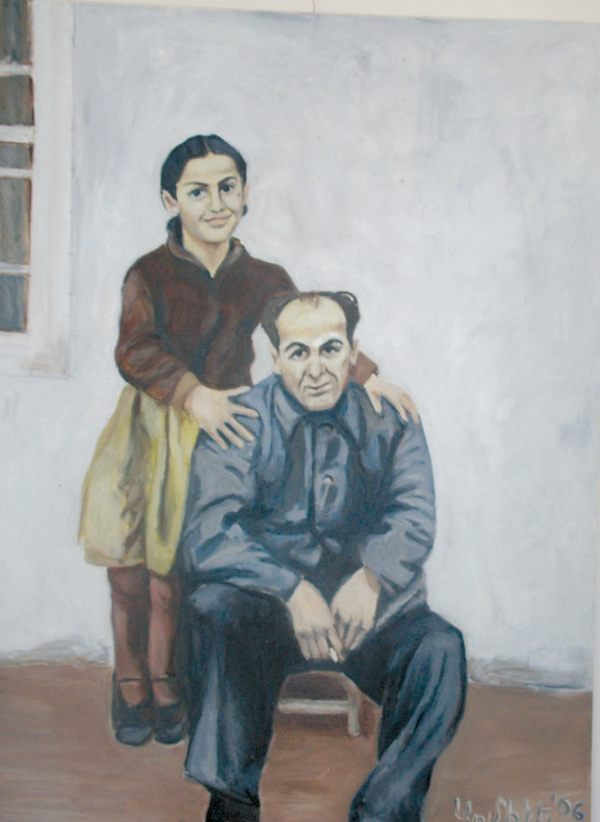 From Arthop to cultural festivals, the art scene in Fresno is becoming very popular. More people are becoming interested and exposed to art, which is allowing Fresno to host better art exhibits. The Arshile Gorky Exhibit, on display from April 6 until June 4, 2006, is being showcased at the Fresno Art Museum. This collection includes original works by Arshile Gorky gathered from several prestigious art museums around the world. In addition to the display at the Fresno Art Museum, the inside entry walls at Fresno City Hall hold paintings inspired by Arshile Gorky and painted by Fresno State students in the Art 140 Intermediate Painting course.
At the start of my journey to visit both of these exhibits, I asked myself who is Arshile Gorky? What kind of art did he produce? Why is his art so important? Is this a famous artist that I should know? I have little background in art and besides Picasso and van Gogh, I would not recognize too many more artists' names or work. However, I appreciate art and was determined to find out the importance of Arshile Gorky by the end of my artistic journey.
My first stop was Fresno City Hall. I walked in the doors and asked the receptionist where the student artwork inspired by Arshile Gorky was located only to find out that the paintings were hanging on the wall right in front of me. There was a small piece of paper explaining how the students created pieces of art based on Gorky's style and a couple of sentences about Arshile Gorky, but nothing that gave a clear picture on the extent of why Arshile Gorky is a renowned artist.
Still not quite knowing what I was looking at, I examined all the pieces of art on display, which consisted of paintings-some of people and some abstract in design. All of the paintings were very emotional; one with a young woman holding a suitcase with an open door in front of her (Broken Vows, Julie Jennings); another of a lonely girl sitting on the grass, staring out into open water (Holly, Joanie Hathaway); and one of an empty room, dull and gray (Empty, Bria Valdez). More abstract paintings included Anything But Wood by Julia Roberts, Soy un Triste Pallaso by Juan, and Communication by Brett Hurst. While the paintings were all very nice, I still did not know anything about them, except that they were inspired by Arshile Gorky. In order to be better connected to the art at City Hall, I ventured to the Fresno Art Museum to find out more about Arshile Gorky and his art.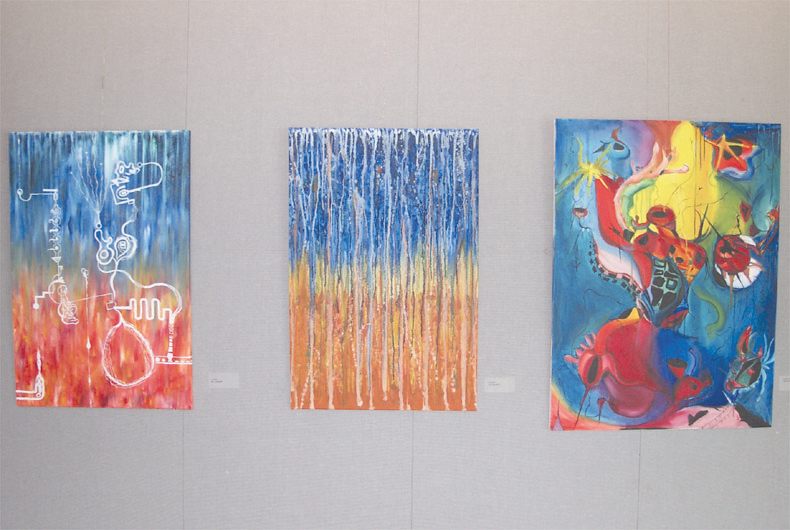 After printing directions from Mapquest, (yes, it is sad that I have never been to the Fresno Art Museum, especially since I have lived in Fresno my whole life!) I arrived at the Fresno Art Museum and was handed two brochures about the Arshile Gorky Festival. The first brochure contained some background information on Gorky and several events that are taking place around the Valley in his honor. The second was about the exhibits currently on display at the Art Museum, with the Gorky Exhibit as the main feature.
After being pointed in the direction of the Exhibit, I took my brochures and started to explore. The first drawing that I came across was called Still Life, a sketch done in pencil. Everything in the drawing seems frozen – hence the title Still Life – and the details were hard to make out. As I walked around the room, I started to notice that all of the drawings were either in pencil or pen and done on paper that looks like it was taken out of a sketchbook. Additionally, many of the drawings were untitled, making the already very abstract drawings difficult to define.
Being frustrated with the first room because I couldn't understand why this art was so significant nor make any of the drawings out, I headed to the second room of the exhibit. This room contained more drawings, but also had paintings. The paintings were remarkable, with most of them representing Gorky's family.
Paintings inspired by Arshile Gorky and painted by Fresno State students in the Art 140 Intermediate Painting course.
The most popular painting, The Artist and His Mother, is on loan from the National Gallery in Washington D.C. This painting is based on a photograph that Gorky found at his father's house when he came to the United States. Gorky painted two of these paintings over a period of over ten years. One of the paintings (the one not on display at the Fresno Art Museum) contains a lot of detail and closely resembles the portrait. However, the second painting that is currently on display is much more abstract and does not contain the detail that the first painting displays. After speaking to a Fresno Art Museum representative, I was able to capture the hidden meaning behind not only this painting, but was also able to find out about Gorky's life and the importance of his paintings.
Arshile Gorky was born Vosdanik Manouk Adoian in Khorkom, Van, Armenia. Although his exact birth year is not known, he picked April 22, 1904, the date when he came to the United States. During the first part of the Armenian Genocide, Gorky's father escaped to America. However, he left his family in Armenia. A short time later in 1918, Gorky's mom died of starvation as a result of being forced to march into the desert during the Genocide. Years later, Gorky and his sisters made their way to America. This is when Adoian changed his name to Gorky, which means "Bitter" in Russian.
After learning about Gorky's hard life, it became clear that his drawings are so busy because they contain so much emotion – most of it dark emotions of sadness. After learning about Gorky, I took another look at his drawings and paintings and was able to appreciate them and more clearly understand them. Although unable to sell many paintings during his lifetime, Gorky's art is now known all around the world.
So who is Arshile Gorky? What kind of art did he produce? Why is his art so important? Although the answers may be different for each individual, to me Arshile Gorky is an Armenian, a survivor of the Genocide, and an amazing artist who created abstract drawings and paintings. He was important due to his will and determination to bring unique artistic talent to the world.
For more information about the Arshile Gorky exhibit, please visit http://www.fresnoartmuseum.org