Erica Ananian
Staff Writer
On January 20, 2002, David Nersesyan, age 19, and David Sirunyan, age 18, arrived in Fresno, CA to begin a one semester stay at Fresno State. Dr. John Shields, chair of the Department of Agricultural Economics, organized their visit in collaboration with the USDA Marketing Assistance Project, which helped to sponsor their trip. The College of Agricultural Sciences and Armenian Studies Program also contributed to supporting their stay in Fresno.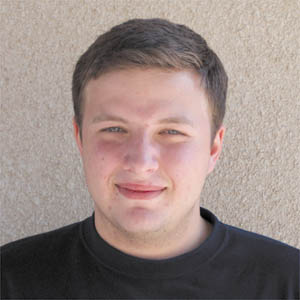 Both Nersesyan and Sirunyan, who are from the Armenian Agricultural Academy in Yerevan, Armenia, have decided to point their careers towards becoming financial specialists. Both students feel honored and privileged to be taking part a program, which will enable them to work harder for the future of Armenia.
They are currently enrolled at Fresno State, taking Marketing, Statistics, and Microeconomics courses in order to fulfill their dreams. They are also taking an Introduction to Armenian Studies course, taught by Professor Barlow Der Mugrdechian, where they are learning about the Armenians of the Diaspora. They are both really excited to be in Fresno studying and meeting interesting new Armenians. "The Armenians in America are quite different from the Armenians in Armenia," claims Sirunyan. "Life is very different here in America," replied Nersesyan. They feel Armenians in America are very optimistic towards their future and goals for their life.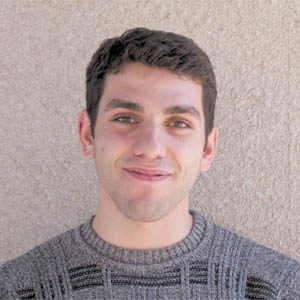 When asked about what their most shocking experience in America was, they said, "The cars stop when you cross the street." They explained that in Armenia, if you cross the street you better run because the cars will not stop for you even if you are five feet away from the vehicle.
When Sirunyan and Nersesyan were asked what their favorite place was in Armenia and what significance it holds for them. Sirunyan said, "Etchmiadzin is my favorite place because I feel connected to the history of my ancestors and for what my people stood for: God and Christianity." Nerseyan then commented, "My favorite place is Aghvanatsor because it makes me feel a sense of pride and love for the land that Armenian has worked so hard to keep."
Armenia holds keys to the past, which lie within the people of Armenia. This is why scholarship programs such as these can help us grow with knowledge of our land and our people. Fresno State welcomes both students with open arms, to learn and apply their knowledge to our homeland: Armenia.